Queens

Tinman's Elizabeth Taylor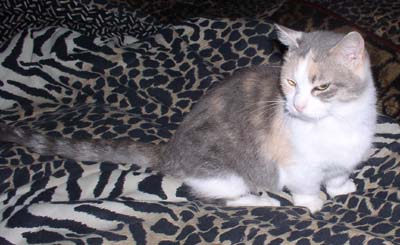 Elizabeth is a beautiful Blue Cream/White standard Munchkin.
She is very loving and a good mom.

Chocolatefactry Paris of Ozpaws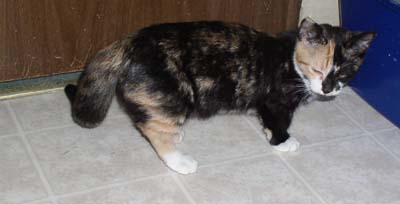 This little girl is a Torbie/White standard Munchkin.
Look for her babies in late Spring.

Ozpaws Autumn
(Kit Kat)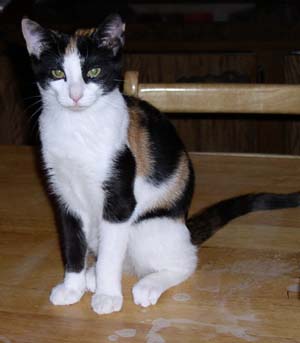 Kit Kat is a torbie/white domestic shorthair. She will be used in our out-cross program. She is a fun, loving kitty and keeps me laughing all day. We are very excited to see what she will produce.