Studs

LoRiders Panda of OzPaws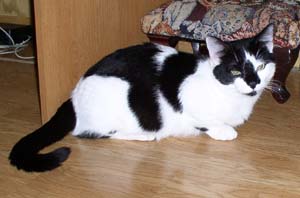 Panda is a black/white standard Munchkin. He has a wonderful personality. We are looking forward to having many beautiful kittens from him.
We would like to thank Lynne for allowing him to join our breeding program.

Chocolatefactry Blazin of Ozpaws
(name pending)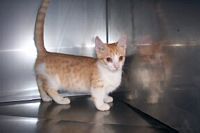 Blazin is a red/white standard Munchkin.
He is one of our future breeders. I still have to update his picture.
We are very excited to have him here in our program.

White Wizard of OzPaws
(The Wiz)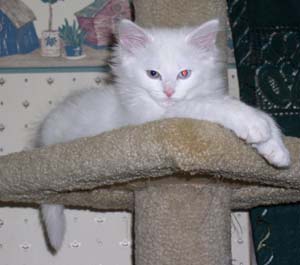 Wiz will be part of out-cross program. He is a domestic longhair odd-eye white.
He will begin breeding some time in Summer of 2005.